Fiesta+Wine for 2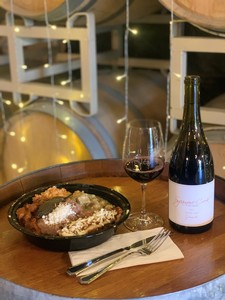 Prepared fresh daily meals to go from our live+love+leal culinary team.
Featuring authentic Chili Verde, Chili Colorado, Chicken Enchilada, Spanish Rice & Refried Beans. The package comes with a bottle of your favorite MOHI wine!* Available Fridays and weekends!
*HOLT blend not included in Wine+Dine Package*
Please comment in Notes what day and time you would like to pick up!